Why have multiple gauges when you can have all in the information in one, full color, personalised and programmable dash display?
LinkECU Dealers have the all-in-one solution on offer. Link has partnered with AiM Technologies in Italy to produce a range of high quality dashes. Quality is the name of the game with these displays, offering a high-contrast TFT display, freely configurable layouts, flexible alarms and GPS overlay via an external GPS unit (supplied separately).
The Link MXG & MXS dash options come pre-loaded to accept the Link ECU CAN Stream. There is no setup required on the dash side - just tell PC Link the dash is there and magic happens!
The Link MXS is a 5" dash display and the Link MXG is a 7" dash display.
Both the MXS and the MXG come in two options: a Street version and a Race Version. The difference is in the icons on the side of each dash. As displayed below, the Street dash has street Icons and the Race dash has colored LED lights which can be set-up as whatever warning signals you like.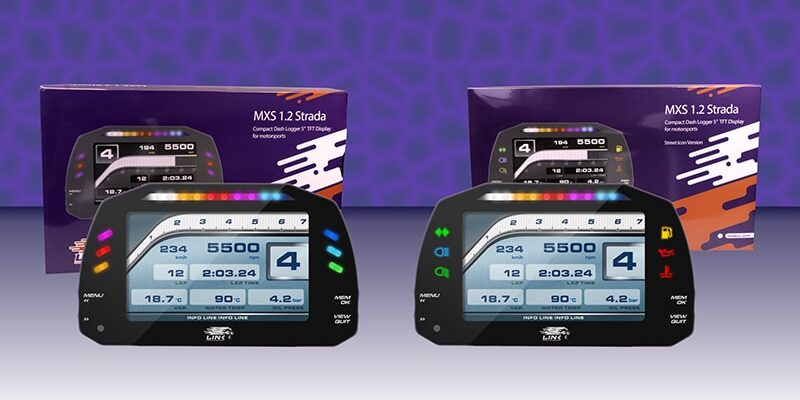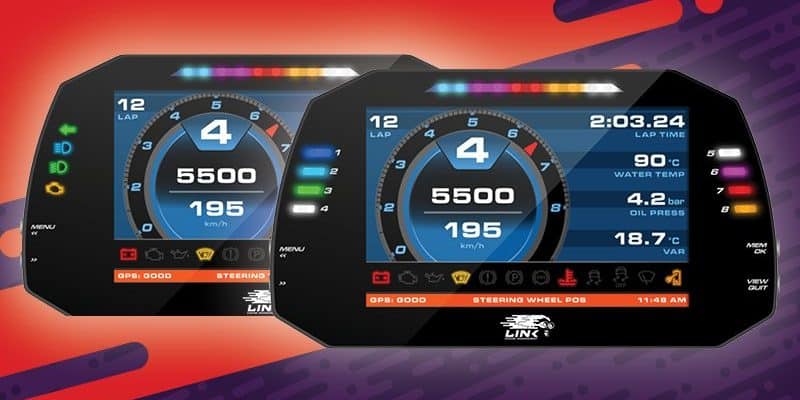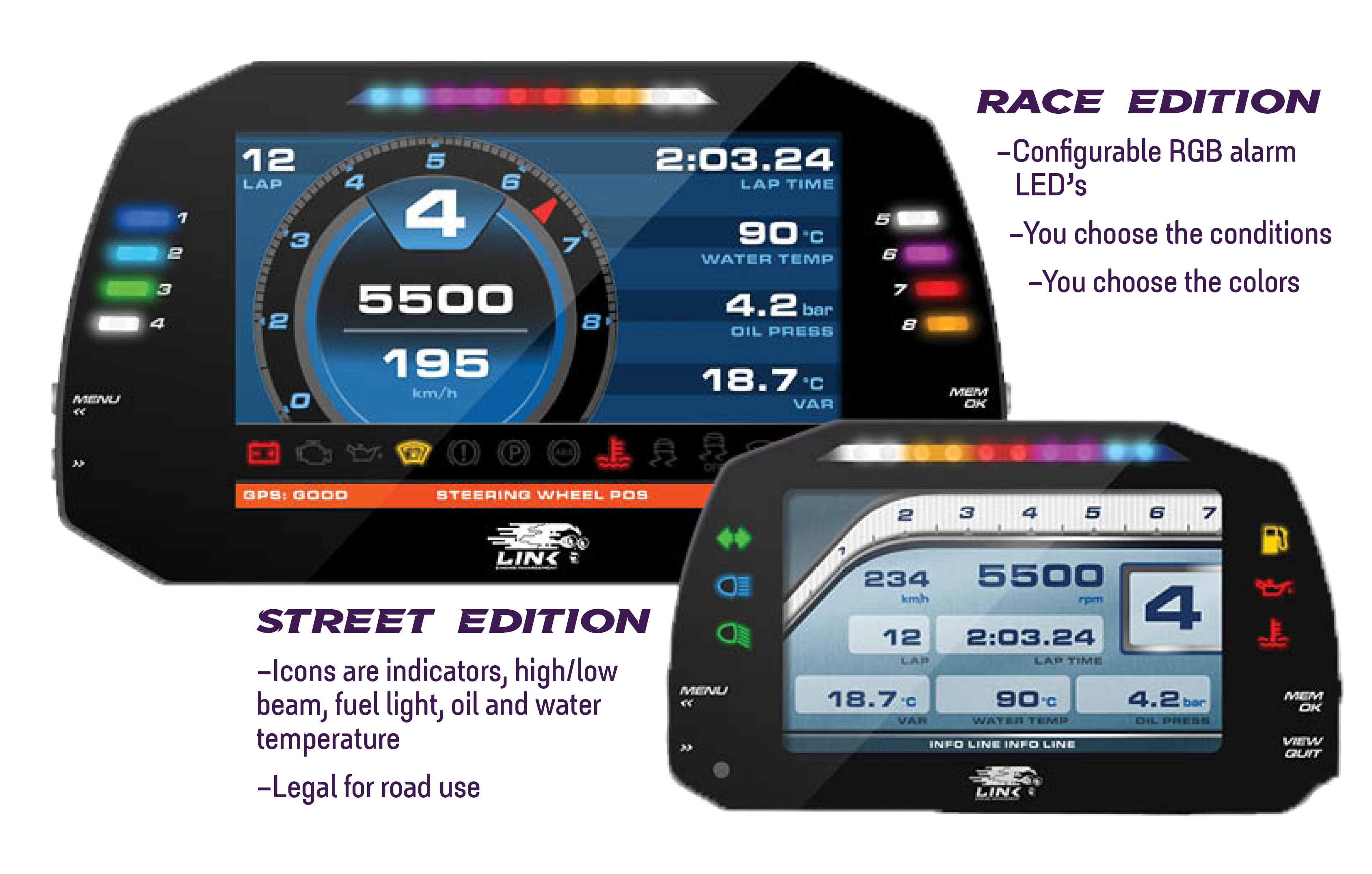 If you would like to use a tablet as a Dashboard, it is possible. However, the tablet needs to use Windows OS (not Windows RT), and ideally have a separate power supply for charging.
The app RealDash is compatible with Link ECUs if you wish to use this.
It is possible to use other brands of Dashboard displays to display information directly from your Link ECU.
To find out out if the dashboard is compatible with a Link ECU, please contact the Dash Manufacturer and ask if it is set-up for Link CAN stream.
It is of course possible to use your Link ECU to control the factory gauges from a PlugIn ECU, via the tachometer feed from an Aux output of the ECU.
If you are having issues getting your OEM tachometer or gauges to display correctly, refer to the PC Link Help File or the Forums.
Ready to purchase? Contact a Link ECU Dealer who can supply you with pricing and shipping options for your Link Dash Display.