Conor Shanahan's Spectacular Win at DMEC 2023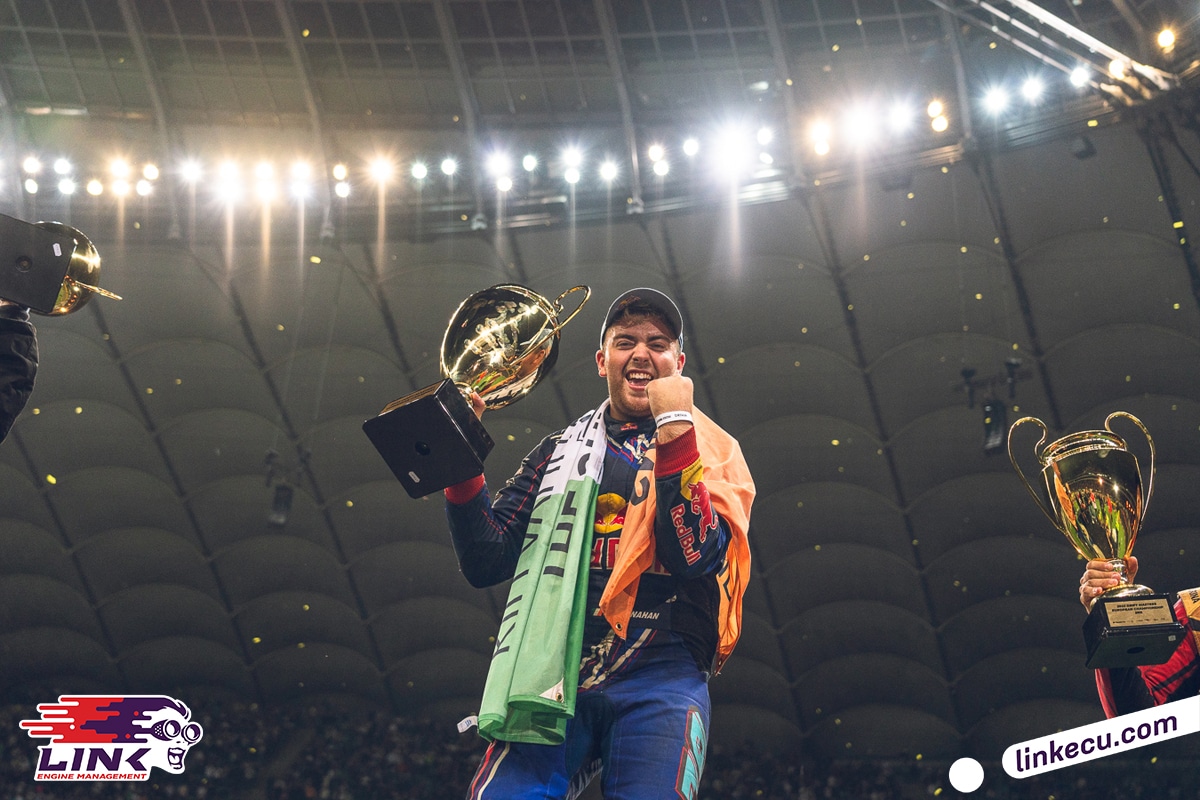 In the heart of Warsaw, Poland, history was made, engines roared, and tires screeched as Conor Shanahan, proudly sponsored by Link Engine Management, emerged as the champion of the 2023 Drift Masters European Championship. This gripping victory in the sixth and final round of the competition marked the culmination of a remarkable journey for the 20-year-old professional drifter.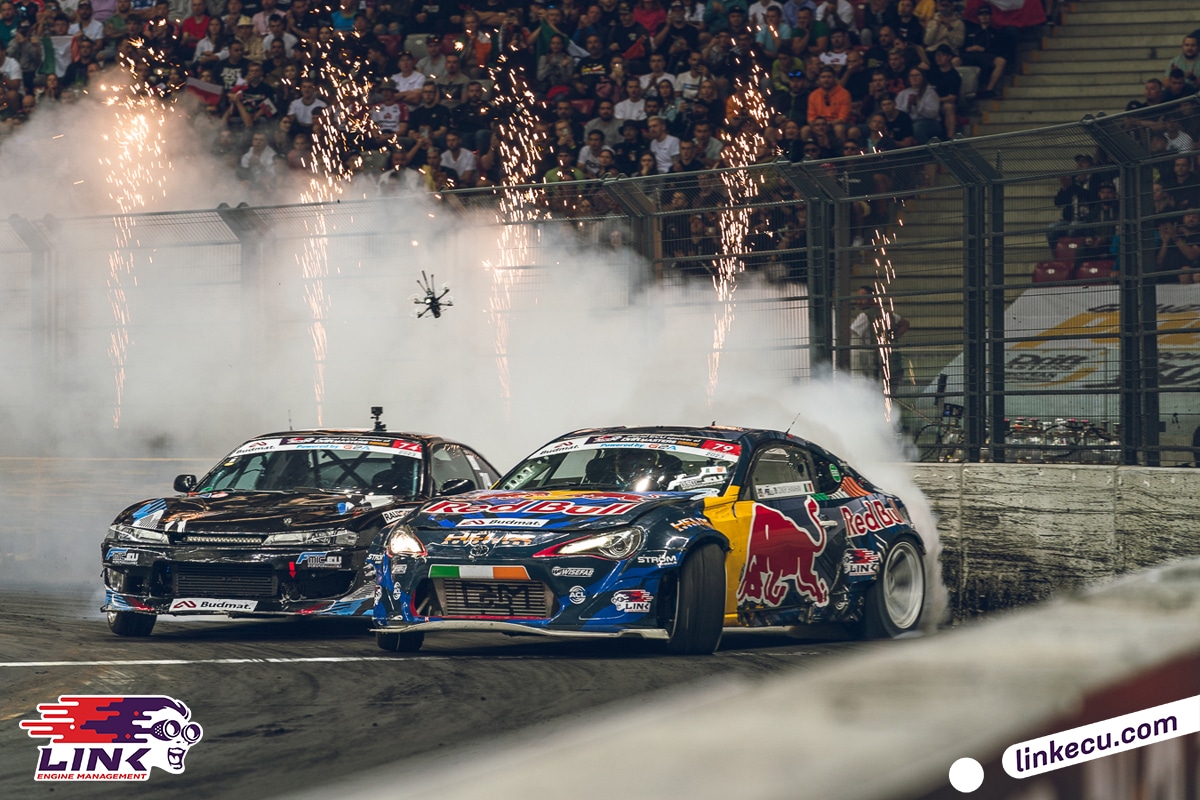 Conor Shanahan's path to the top has been nothing short of awe-inspiring. Having narrowly missed the European title in previous seasons, finishing as the runner-up in 2021 and securing third place in 2022, Shanahan's 2023 triumph was a momentous occasion not just for him but for Irish motorsport.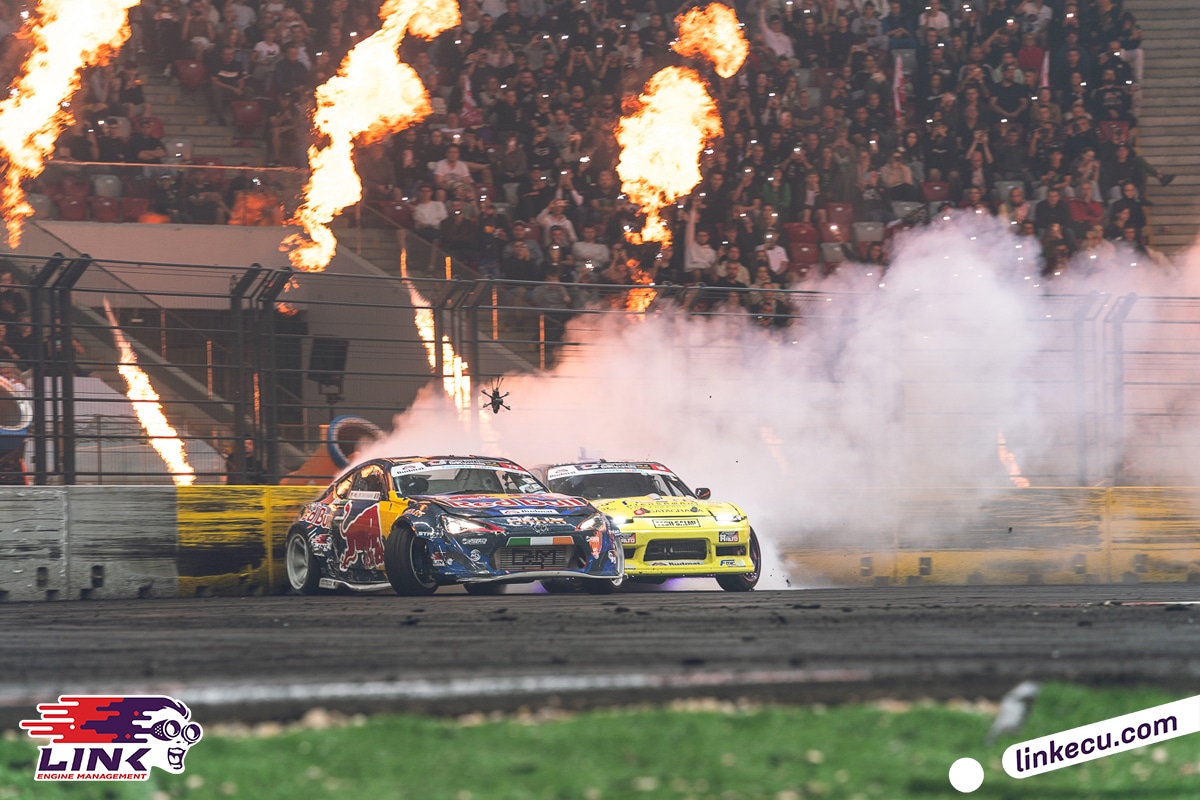 The excitement at the PGE Narodowy Stadium in Warsaw was palpable as Shanahan's masterful performance, alongside fellow Link Legend's brother Jack and Duane McKeever, propelled Ireland to victory in the Nations' Cup, outclassing competitors from Finland and Poland.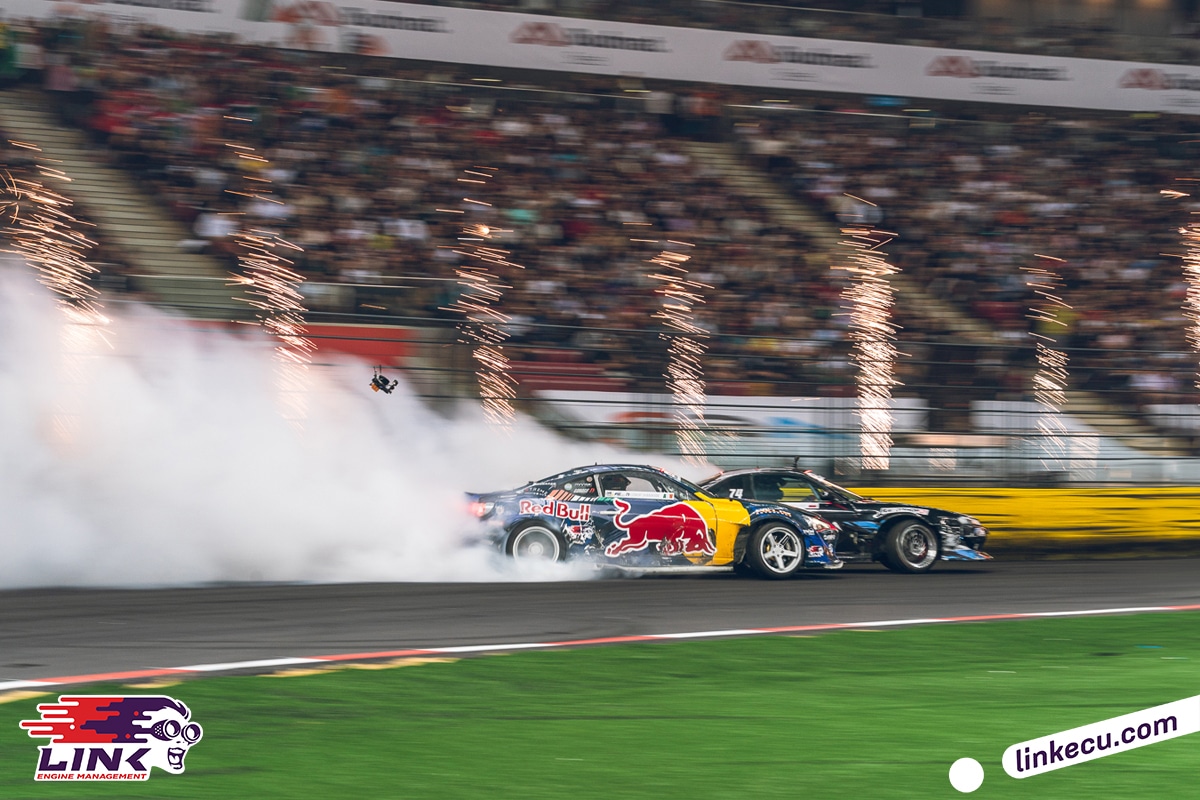 With a world-record setting crowd of 53,000 spectators at a drift event, and countless more watching live on TV, Shanahan's impeccable drifting skills were on full display. In the championship-deciding battle, Shanahan faced off against Finland's Lauri Heinonen, delivering a performance that will be etched in the annals of drift history.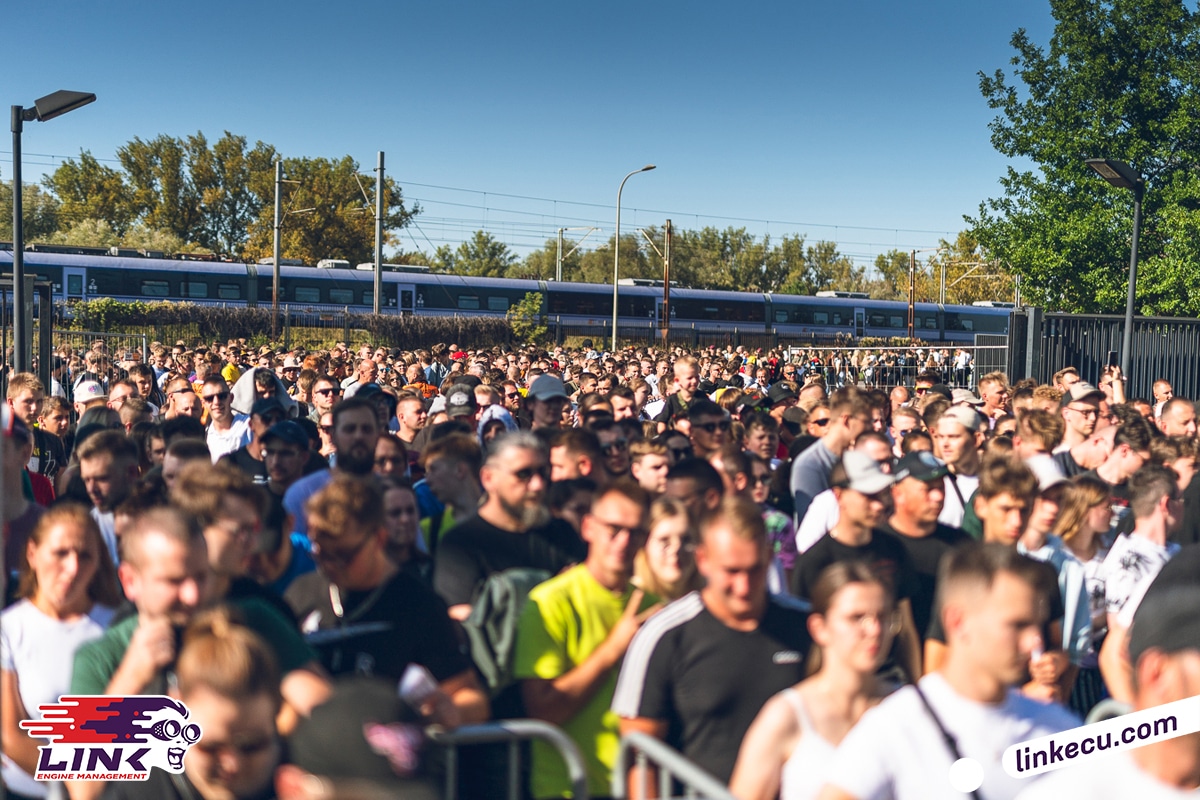 But Shanahan's road to glory was no easy feat. He navigated a challenging path, confronting formidable opponents such as wildcard driver David Sposób and Portuguese driver Diogo Correia. Each battle showcased Shanahan's unwavering dedication and exceptional talent behind the wheel of his Link ECU powered Toyota GT86.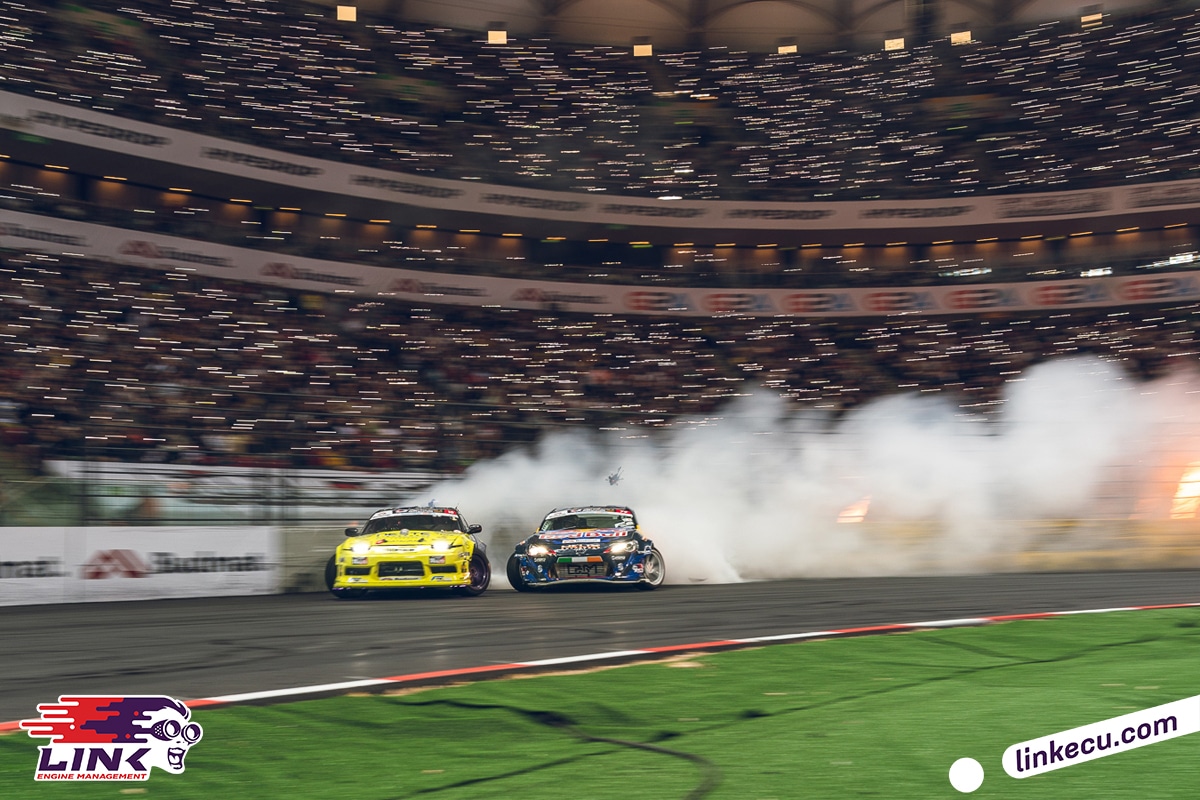 A pivotal moment came when judges called for a one-more-time showdown between Shanahan and Polish driver, Pawel Korpulinski, in a battle that would determine the championship. Shanahan's unshakable resolve prevailed, securing his place in history.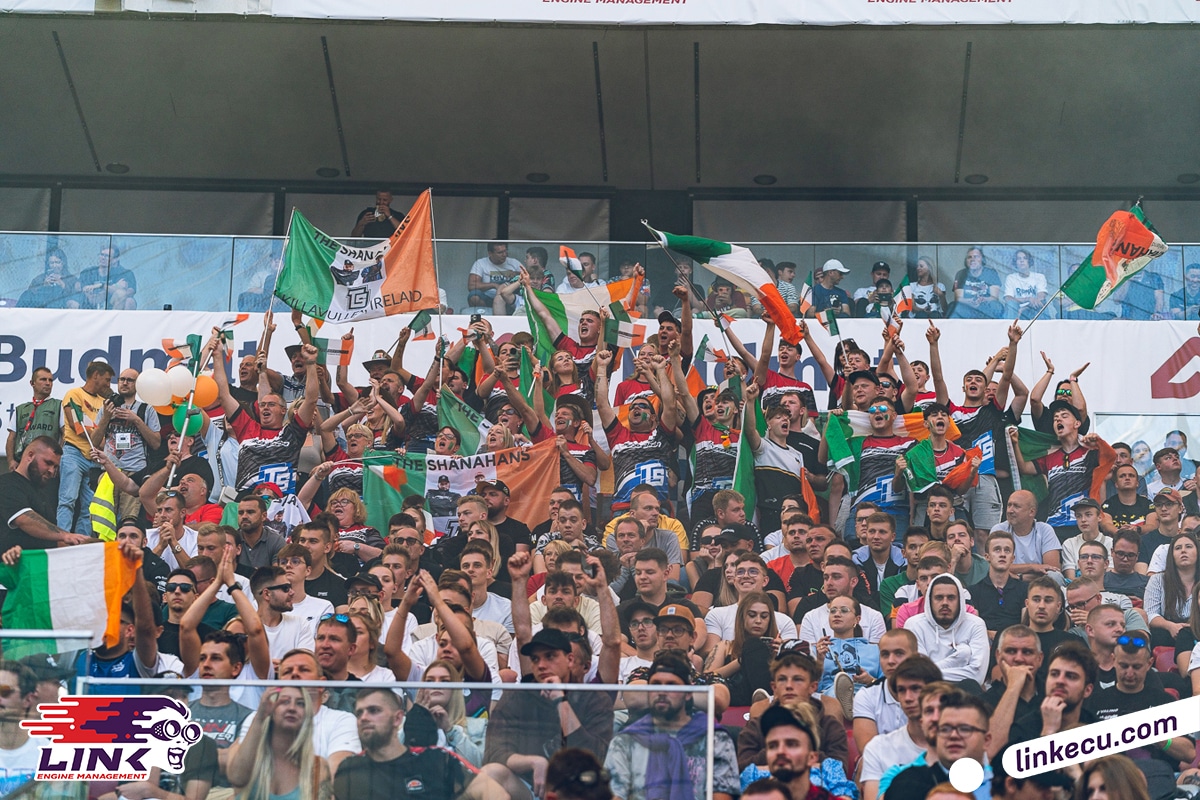 As the title was firmly in his grasp, Shanahan and Heinonen, both champions in their own right, treated the audience to a drifting spectacle that will be talked about for years. Their show stopping performance was a testament to the spirit of competition drifting and the passion for the sport that these drivers have.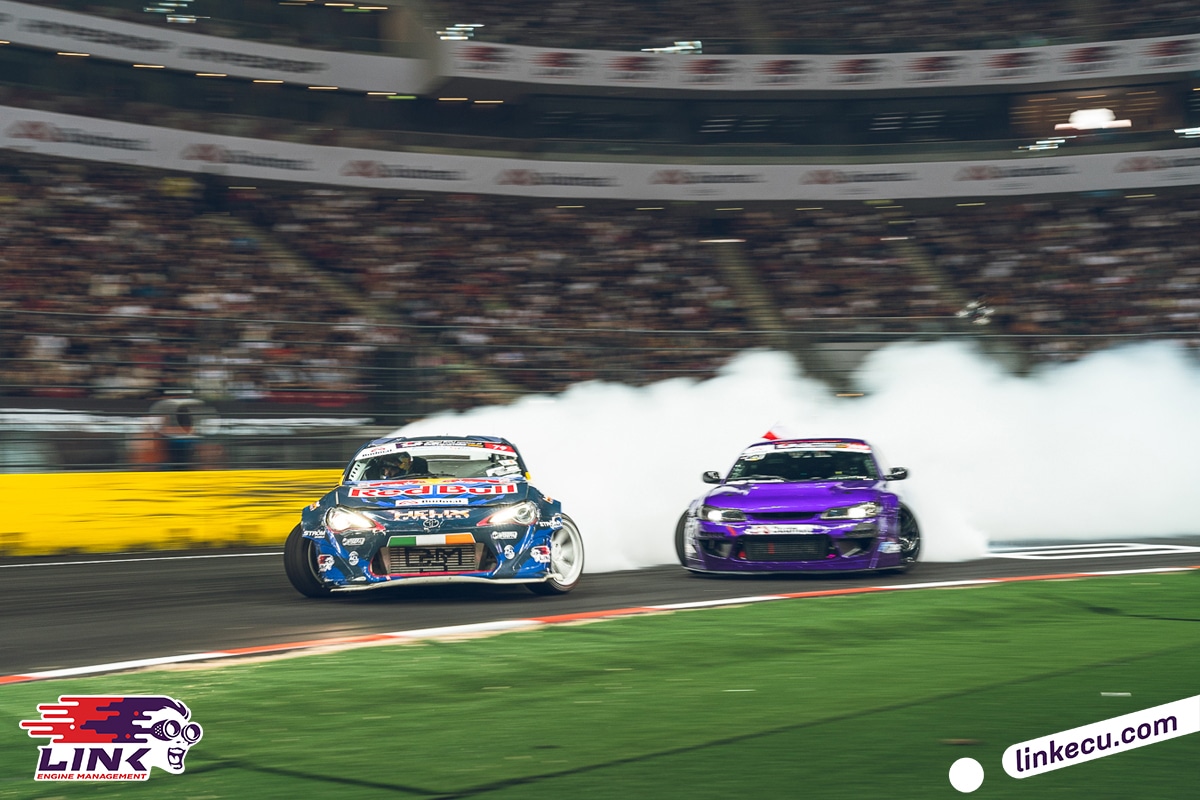 While Shanahan didn't clinch the round win on the night, his championship victory was celebrated far and wide, even earning congratulations from 2022 World Rally Champion Kalle Rovanpera, underscoring the significance of this achievement in the world of motorsport.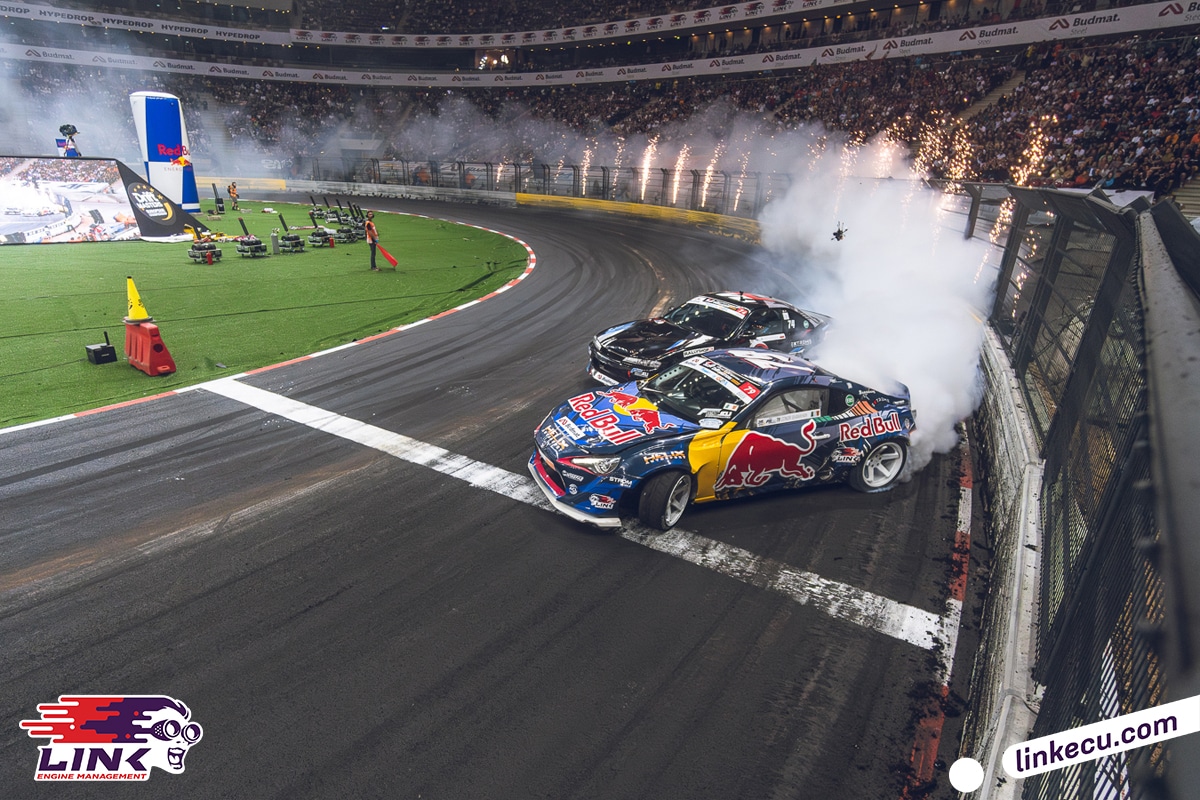 With 459 points to his name, Shanahan finished 44 points ahead of Heinonen in the season standings.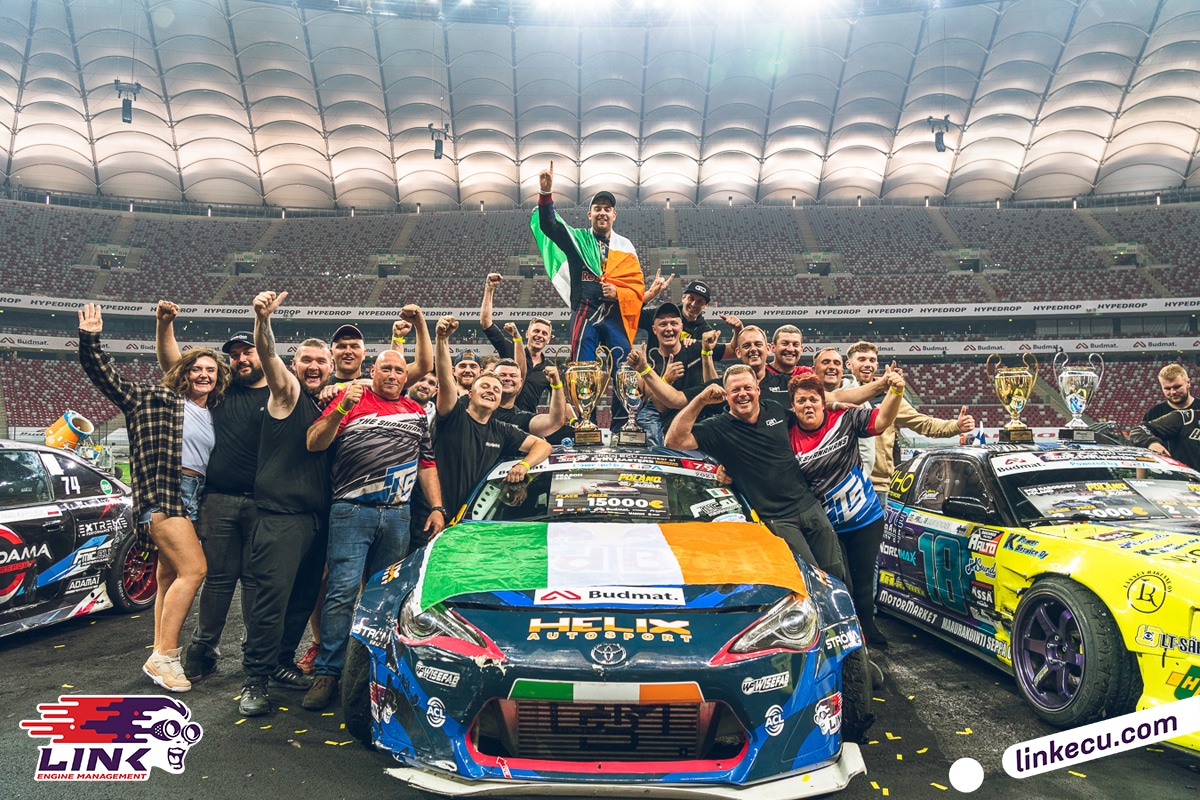 Link Engine Management is immensely proud to sponsor Conor Shanahan and to be part of this historic moment in European drifting. We salute the dedication, talent, and unwavering determination from him and the wider Shanahan family, and we look forward to many more incredible moments from him on the track next season. Congratulations Conor!