Nissan R32 – Link ECU Build of the Week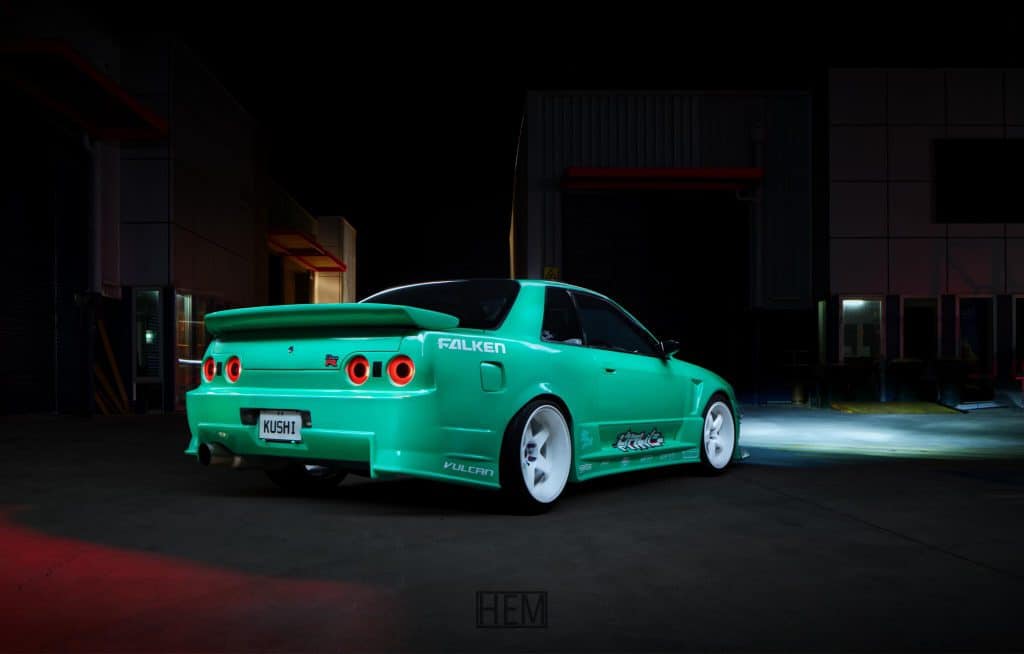 Custom Importz R32 Street Car
Here at Link ECU, we are privileged to see some truly spectacular vehicles showcasing our product. We thought it is about time we took a more regular, in-depth look at these Fruits of Labour from across the world and share them with you. Given the global crisis that is occurring at the moment, more people must be at home and we couldn't think of a more timely occasion to share our very first "Link ECU Build of the Week".
This week's build Owner, Kahli, is a female Mechanic and owns Cuztom Imports / CI Performance Parts store with her husband Tom Bell in Adelaide, Australia. Kahli's prized possession (other than her children!) is this 1989 Nissan Skyline R32.
The R32 is used for Drift and Street purposes, along with Show'n'shine style events such as the World Time Attack Hardpark where this completed project was actually revealed last year. The next event on the schedule for "KUSHI" will be Powercruise Australia -when public events are permitted again, thanks COVID-19.
Kahli purchased the car as a stock R32 with an horrid bomex front bar. It wasn't long before the complete vehicle was stripped to a bare shell for sand blasting before starting the project. A complete custom Motorsport rewire was one of the early tasks; not one of the original wires still exists. Naturally, as a Link ECU Dealer and Tuner, the team chose the best ECU possible in the Link G4+ Thunder. More than capable for the job!
The Thunder ECU takes care of the engine, closely monitoring all parameters given the modifications which have been undertaken. The list is extensive, take a look:
P Genuine BeeR conversion kit
Rb26 rwd conversion running rb26 running gear
Nismo pro 2 way diff
Complete nitto built engine
Gtx3582R Gen 2 turbo
Hypertune intake manifold and exhaust manifold
BPP billet fuel rail and R35 coilpack conversion
Vulcan custom made stainless steel exhaust
Speedflow fittings all round
Bosch motorsport electric throttle body and 3x 540 fuel pumps
18×12+0 rear wheels
18×10-1 front wheels
Cusco Coilovers S15 interior conversion
LINK Thunder ECU
AIM dash
3D racing solutions dash holder
The outcome is a reliable, driveable car that really looks the part! Under the hood is one tidy engine bay.
Kahli's favourite part? "The Link G4+ Thunder enables all my safely for the engine, controls my AiM dash, along with the boost controller, wideband and electric throttle body." Her ECU is even signed by some famous Drivers at WTAC'19 and now sits pride of place up the front of the car.
Tuned by Custom Importz themselves, the car is still currently on a run in tune. Tom estimates circa 600hp for the final power output. We can't wait to see the dyno video pop up on Social Media soon!
Do you have a vehicle you wish to be featured as a "Link ECU Build of the Week"? Contact us via our Link ECU Facebook or Instagram Pages to find out how!