JZX90X Plug-in ECU now available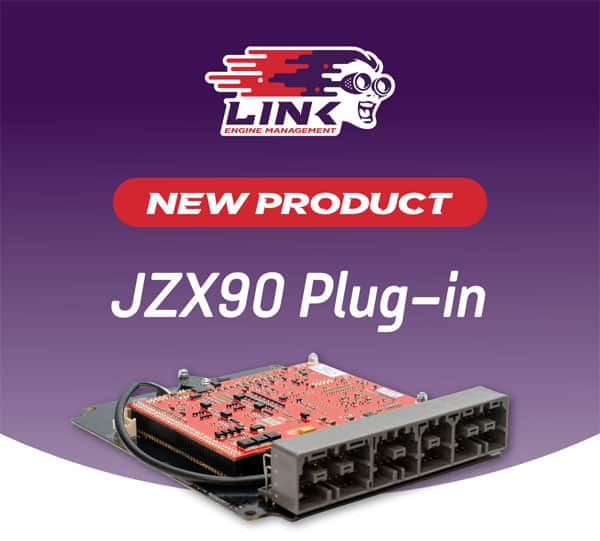 Link ECU are pleased to announce a new plug-in ECU for the Toyota JZX90X to join our ever expanding range.
Designed to work with the Toyota JZX90/JZZ30 with 1JZ-GTE (non-VVTi) Engine, the unit will work with the following models:
Chaser
Cresta
Soarer (JZZ30)
Mark II
One of the main benefits of using a plug-in ECU is that you can use your existing wiring and most factory features will continue to function!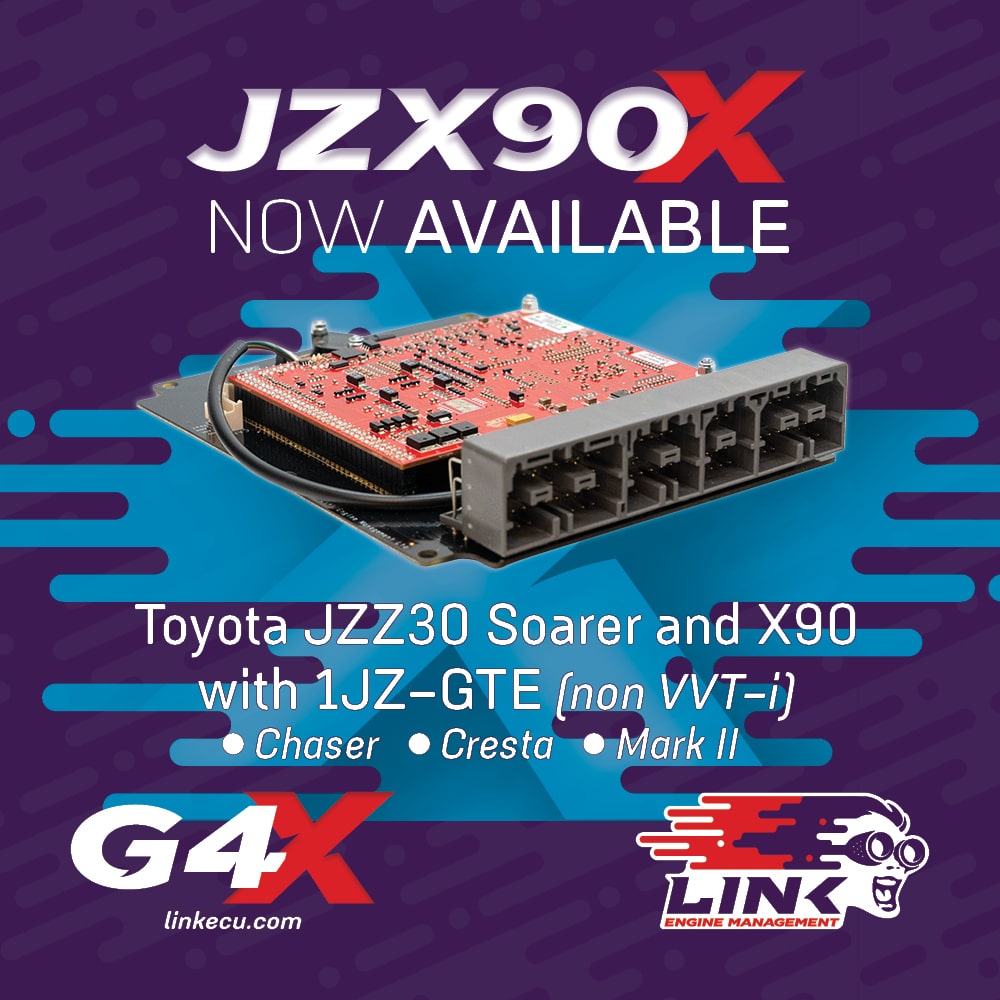 The ECU also has an onboard 7-bar MAP sensor, and is based on the XtremeX platform, meaning you get access to a host of features, including:
All advanced software features enabled – Cruise Control, Anti Lag, Launch Control, Traction Control, Rolling Anti-lag, Drag Racing Power Management, Motorsport Gear Shift Control, Auto mode Closed Loop Lambda with Long term fuel trim (some of these features will need supporting hardware)
3 Axis Accelerometer onboard
Advanced Modelled Fuel equation with flex fuel capability, or a more basic "Traditional" equation is available.
Exceptional adaptive knock control or traditional threshold-based knock control.
Live user configurable math channels running in ECU
512MB of Internal Data Logging Memory, logged channels and frequency independently configurable, up to 1000Hz per channel.
Very flexible user configurable CAN bus inputs and outputs. Most 3rd party CAN bus devices supported.
CAN Keypad support.
Flexible engine protection limiters.
PC Link software – Tuning, display and powerful log analysis all in one package.
For more information on this ECU, including technical information, click here. To purchase, contact your nearest reseller, which you can find here.