Link CAN Gauge – an affordable way to see your data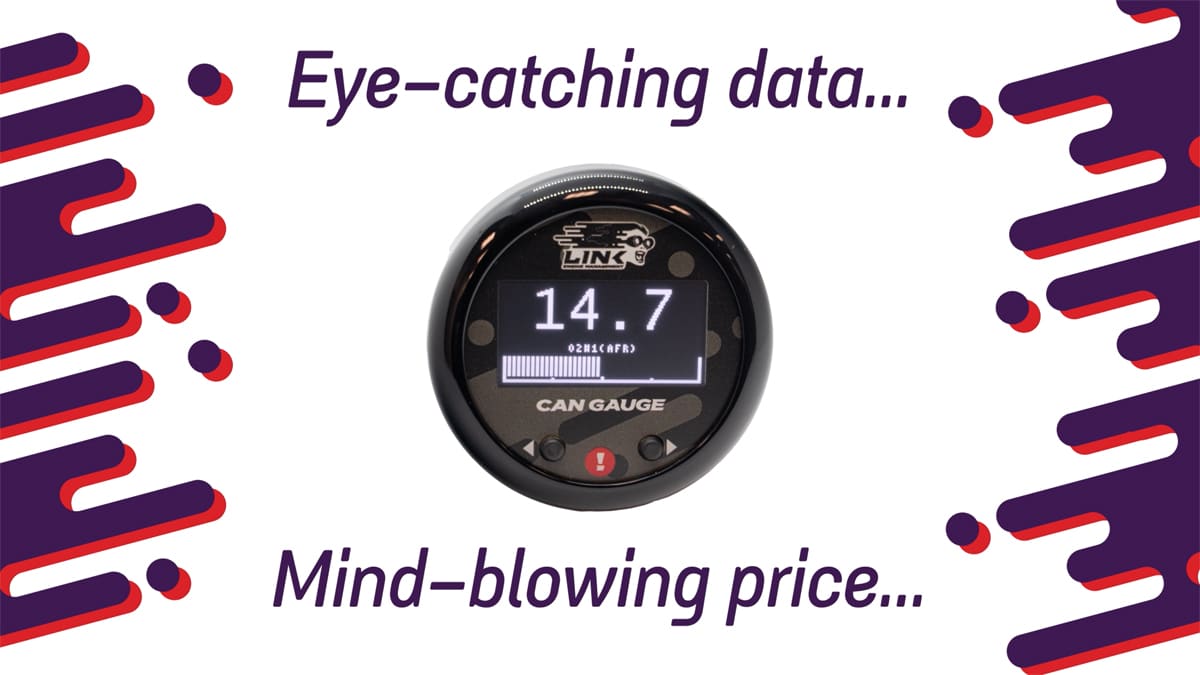 Link Engine Management are pleased to present our latest product, the CAN Gauge, a 52mm multi-function OLED CAN Gauge which is an accessible and affordable alternative to a Driver Display.
The Gauge gives you all the data that you want to see, displaying up to forty parameters in real-time such as boost pressure, oil pressure, coolant temperature, ethanol content and much more...
Some of the main features of the CAN Gauge include:
Real-time display of data directly from your Link ECU.
A high-contrast OLED display, which is light sensitive and dims when ambient light is dark.
Fully customisable screens – display data in groups of 1, 2, or 4 across up to 10 different pages.
Customisable warning screens for low or high warnings such as low oil pressure or high boost pressure.
The gauge is pre-configured to work with all Link G4X/G4+ Wire-In and Plugin ECU's.
Configurable via an app on your smart phone
Compact 52mm (2 inch) size in high quality injection moulded housing.
The ability to connect two or more gauges in a daisy chain.
Extremely easy to install and use.
Comes included with a connection cable, mating connector and mounting bracket.
And the best part is… all of this is available at an accessible and affordable price.
Setting up your CAN Gauge is a breeze!
See how easy it is to setup a Link ECU CAN Gauge in this short demonstration video:
See more for less...
The LinkECU CAN Gauge is available for purchase now. For pricing or to place your order, please contact your local reseller.