Link ECU partners with Worthouse Drift team
Standing on the podium, holding the winner's trophy and being sprayed with champagne at the end of a grueling Formula Drift USA season, arguably the world's premier drift championship, is an amazing feat. When you do it twice in a row, the entire drift world is rightfully in awe. James Deane is that winner, an amazing and talented 'Drift Pilot' with two, 2017 and 2018, Formula Drift USA titles, the 2018 Drift Masters European Championship and countless other Drift Championship's to his name – James Deane, The Machine, is a motorsport phenomenon.
Taking on USA, James is teamed up with the rising star of Drift, Piotr Więcek, in the Worthouse Drift team. Proving themselves with talent, meticulous preparation and competitive car set-up over the years, Worthouse have become what is quite possibly the strongest force to-be-reckoned-with in the world of drifting. Last year the pair finished 1st and 3rd overall in the Formula Drift USA standings. Więcek won round seven of the 2018 series in Texas, proving his ability to challenge his best friend Deane on track.
Both Deane and Więcek have been able to roll out at every event with full confidence in their engine over the past two years, thanks to Link Engine Management.

The global leader in engine management technology is proud to now officially confirm a partnership with Worthouse Drift Team. This agreement will see the team use the full Link Engine Management package throughout the eight rounds of Formula Drift series in 2019, with the aim for the Worthouse team to once again claim the top spot.
The team's 2JZ engines will be once again controlled by Link G4+ Thunder ECUs, Link Engine Management's premier engine control unit. This year will also see the addition of a Link MXS Strada dash powered by AiM Technologies into each car, ensuring both pilots can instantly see the information from the engine directly into the cockpit via a customizable, full colour display unit.
Mike Sheehan, team manager for Worthouse Drift, believes the package is key to their success: "As in all motorsport the key to success is to have a reliable vehicle. Since the beginning Worthouse Drift Team have always used Link Engine Management components in our 2JZ powered Nissan Silvia S15's. The reliability and functionality of the Link Engine Management products have played a major role in keeping our 980hp 2jz engines running at 100%. Thank you to everyone at Link Engine Management for producing such top-quality parts.''
With 25 years' experience in the motorsport electronics field, Link Engine Management is extremely pleased to officially announce a partnership with this team. "To confirm our support of the Worthouse Drift Team in 2019 reaffirms our long-term association with the sport of drifting, a sport that has been core to our business for much of the 25 years we've been around. We are excited that the Worthouse team see Link ECU's as the preferred choice of engine management to keep them ahead of the pack. James and Piotr are excellent ambassadors for our product and their team, being consistent and reliable is a perfect match to the qualities our products are best known for. We congratulate them for their success to date and wish them the very best of luck in 2019". Says, Andy Millard, CEO of Link Engine Management
The Worthouse Drift cars will be in action the first weekend of April in Long Beach, California for Round One of 2019 Formula Drift.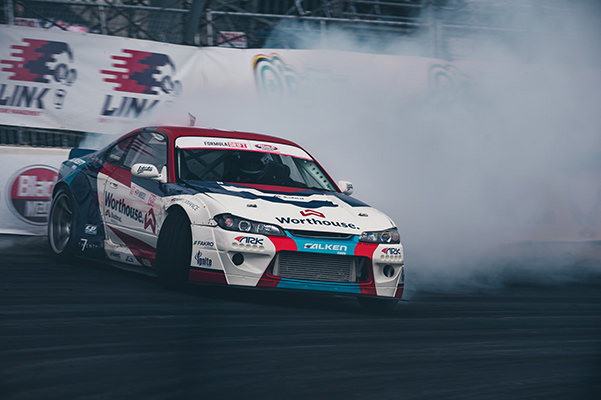 The Formula Drift USA schedule can be found here: www.formulaD.com
More information about Link Engine Management can be found here: www.linkecu.com
Follow Worthouse Drift on Facebook – https://www.facebook.com/worthousedriftteam/