Matt Field at Formula Drift Round 4
It's been a busy few weeks for Matt Field, with several consecutive events including round 4 of Formula Drift.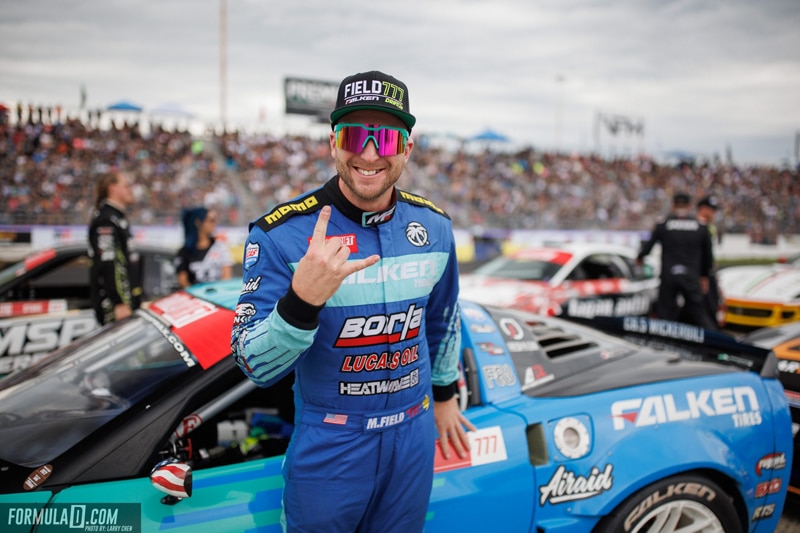 Surprisingly, for someone who had only 48 hours of preparation, Matt's driving was solid from the start and the car seemed to be performing well during the practice sessions.
With a slight bobble in the initiation of his qualifying fun, Matt locked in a 15th place qualifying position.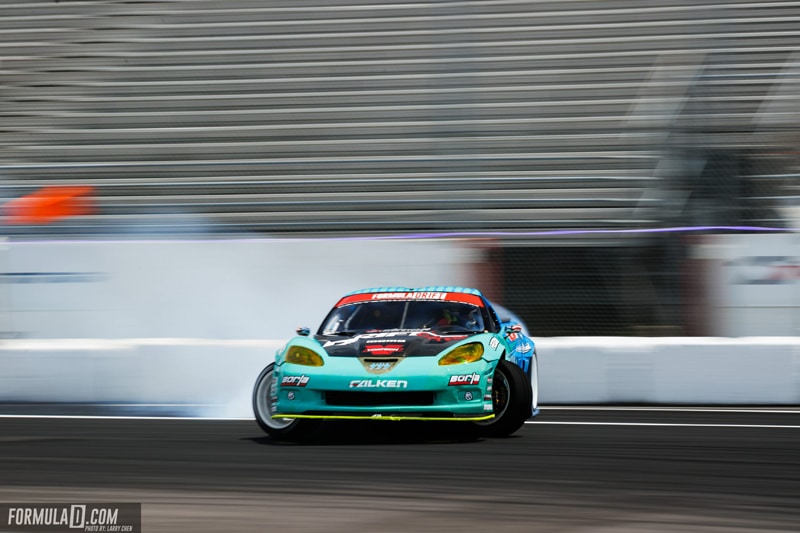 In his Top 32 battle, he faced off against Mike Power, who ended up shunting Matt into the wall during their transition into Zone 2. Thankfully, Matt was able to get his car repaired (again!) during the 10-minute timeout and advanced into the Top 16.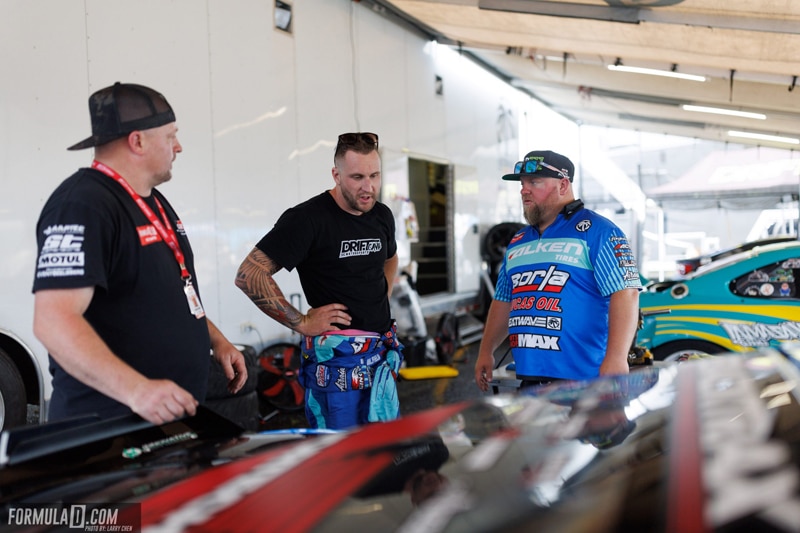 Next up, Matt was up against Ryan Litteral. It was a close battle, but Matt took the win and advanced on to face Ken Gushi in the Top 8. During the battle with Gushi, they made contact very early on in the run and Gushi ended up hitting Matt's driver door off.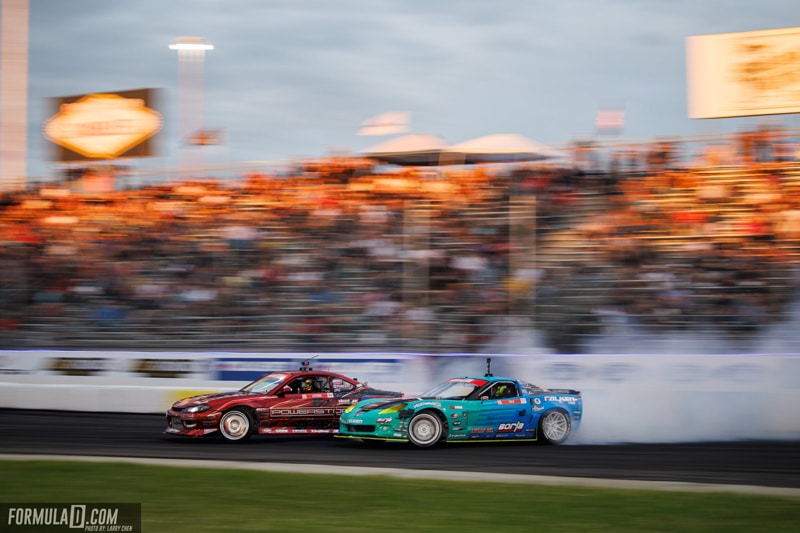 The guys in the Drift Cave team had their work cut out, trying to get Matt's car back into reasonable shape. Hastily repaired, Matt prepared for his Top 4 battle against Rome Charpentier. Rome and was  having an incredible event and although Matt gave it his all, Rome got the win and advanced on into the Finals.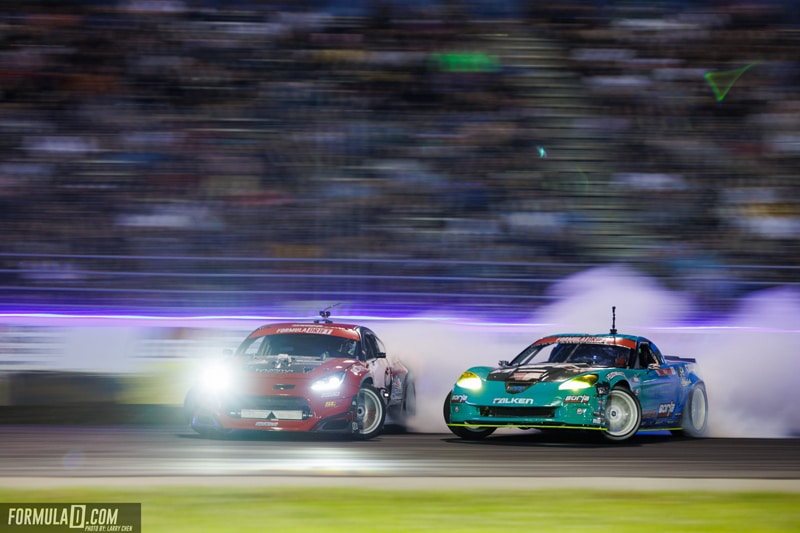 With Matt's 4th place, that earned him enough points to move into 1st place in the Formula Drift Championship! We are at the halfway point of the season and the team continues to prove they're capable of overcoming anything to keep Matt and the Corvette competitive. Now that the team has a 4 week break until the next event, they've spent a few extra days in New Jersey to get the cars prepped and ready for St. Louis!