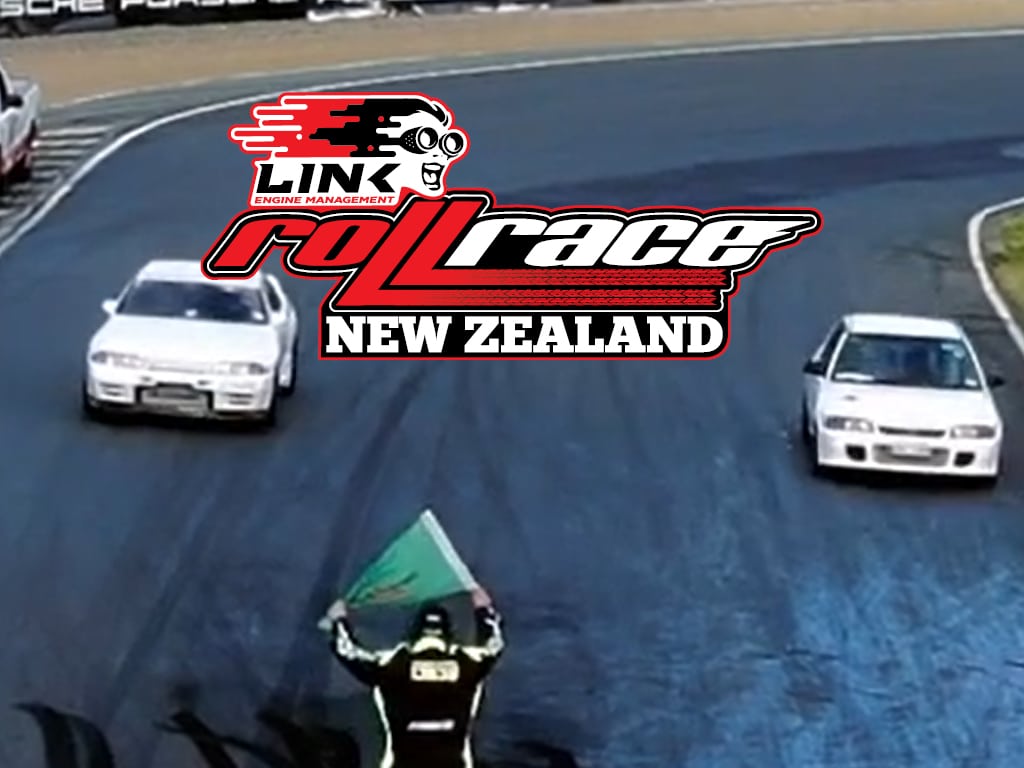 How would you like the opportunity to race against your friends on some of New Zealand's premier circuits? With Roll Race NZ, you can, and Link ECU is proud to be supporting this new series in 2021.
So, what is it and how does it work?
Roll Racing is very similar to Drag Racing, but without the insanely high budgets required. Participants should have a well setup car that can get the power to the ground correctly, but don't necessarily need high amounts of horsepower or big tyres to win.
The concept is extremely simple; drivers are paired up with another vehicle in the staging lanes. The vehicle on the right side is the pace setter, with drivers normally rolling up to the start line at around 40kmh. Drivers on the left-hand side should keep up with the pace setter, but not pass them until the starter drops the flag to begin the race.
Both cars then put their foot down and it's a race to the finish line.
Practice sessions last for several hours, so there is lots of track time guaranteed for very little cost.
In the competition stage of the event, two drivers face each other off in each battle, with the loser knocked out and the winner progressing to the next stage of the competition until only one person is left.
For more information on the Roll Race NZ championship, head on over to their website and Facebook page.