Team Link ECU secure success around the world.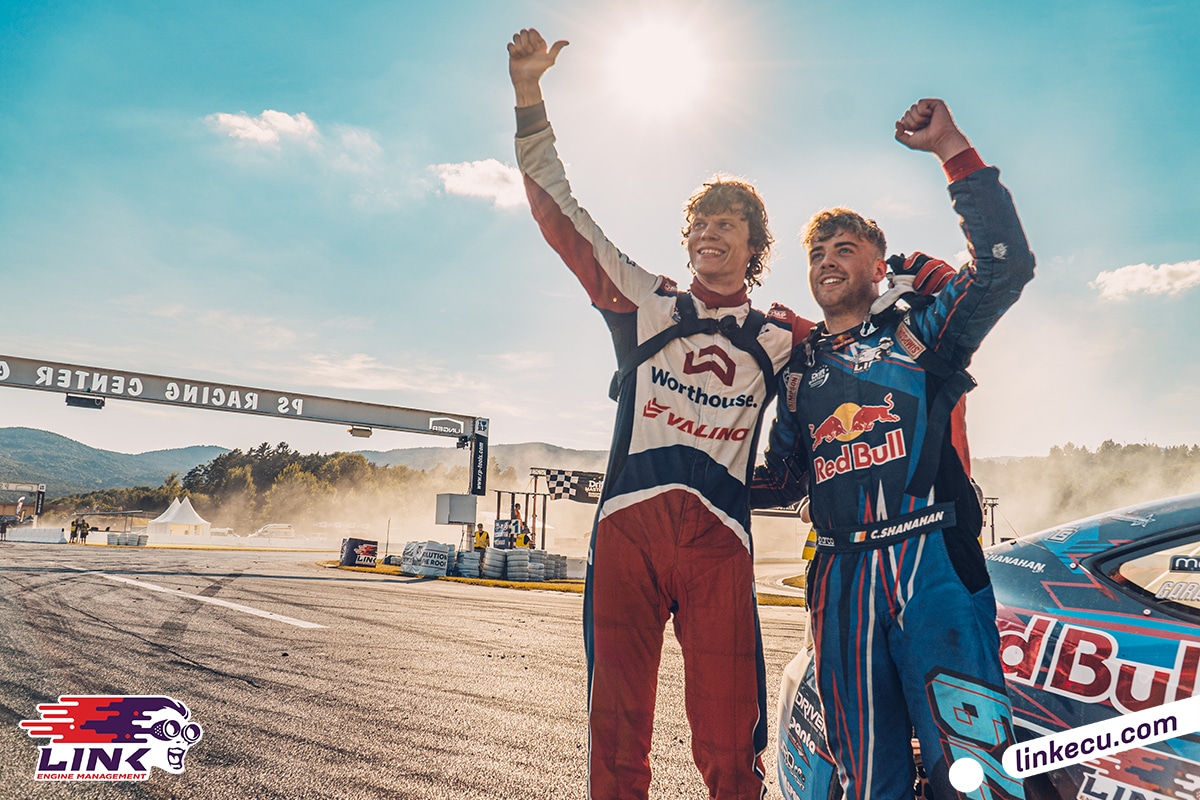 It was a big weekend for drift fans and drivers alike, as three of the world's premier championships had events running simultaneously, with Drift Masters Grand Prix in Austria, Formula Drift at Lake Erie and the British Drift Championship at Driftland in Scotland.
Also taking place was the world-famous Goodwood Festival of Speed, where Kevin Quinn was taking part in the Driftkhana competition.
Drift Masters
"The Candyman" Piotr Więcek was the star of the show, after taking consecutive wins in both rounds one and two.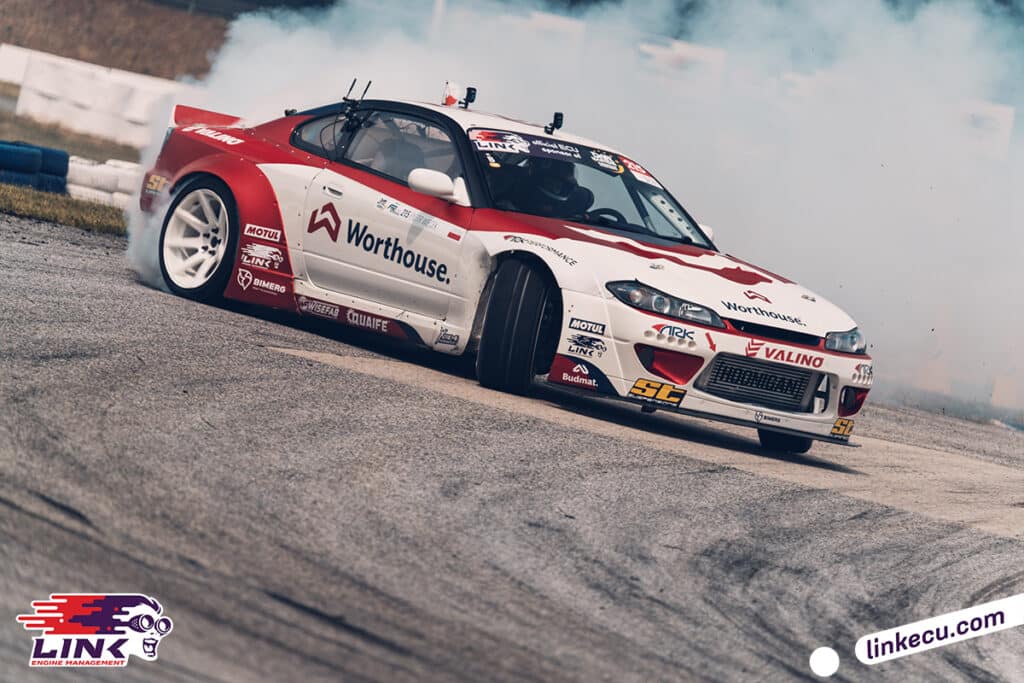 On day one, Piotr laid down the gauntlet after qualifying in third place with a high score of 93 points. During his top 32 battles he came up against not one, but two of the Irish Shanahan Brothers to take the top spot, with the brothers taking second and third places.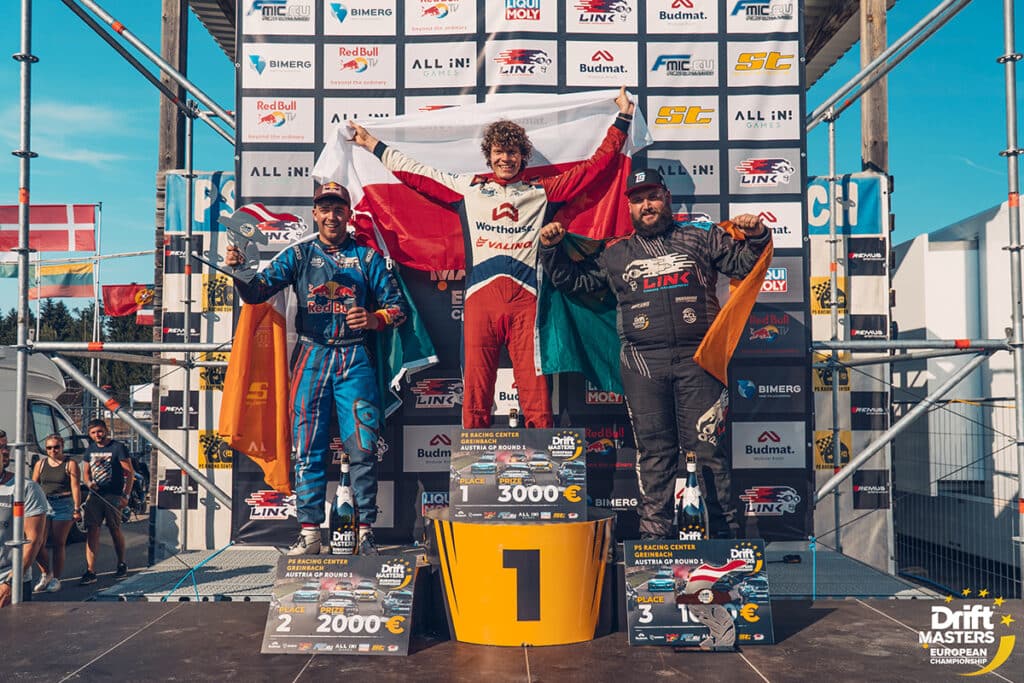 On day two, and with plenty of confidence, Piotr improved on his qualifying score with a 95 point run, which again made him third place qualifier.
With tough battles against the likes of Johannes Hountondji and Oliver Randalu, it was driver Benediktas Cirba that would prove to be the biggest challenge of the day.
With Cirba proving his worth across the whole weekend, it looked like Wiecek could finally be taken down. In the end, however, Cirba's clutch would give up the ghost, seeing Cirba shut the car down half-way through his run, gifting the victory to Piotr Więcek and rounding out the dream weekend for Piotr in the driver's standings and Poland in Nation's standings.
Formula Drift
Matt Field has taken his third podium spot out of three rounds, cementing his position as a real contender for this year's championship.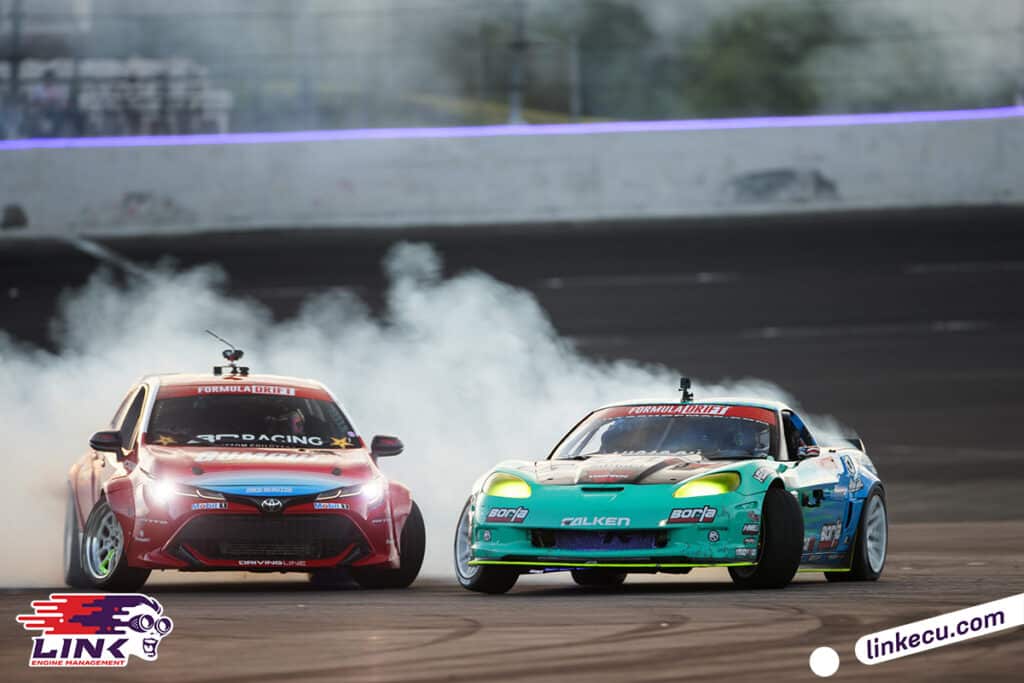 It was not an easy weekend for Matt, who had an early scare when he damaged his car in pre-event practice. Happening shortly before the competition heats, Field chose to use his 5min Competition Time Out (CTO) to replace the steering rack.
With the pressure on, Matt found himself up against eventual round winner Chelsea DeNofa for a place in the final.
DeNofa pushed Field hard on the first run, achieving incredible proximity throughout the course. With the pressure on Field to drive equally aggressively, he made a mistake and surged forward into Outside Zone 2, forcing him to correct. As he straightened and appeared to get lost in DeNofa's smoke, Field ran off-track.
It was still enough to secure third place and keep Matt on top of the points table.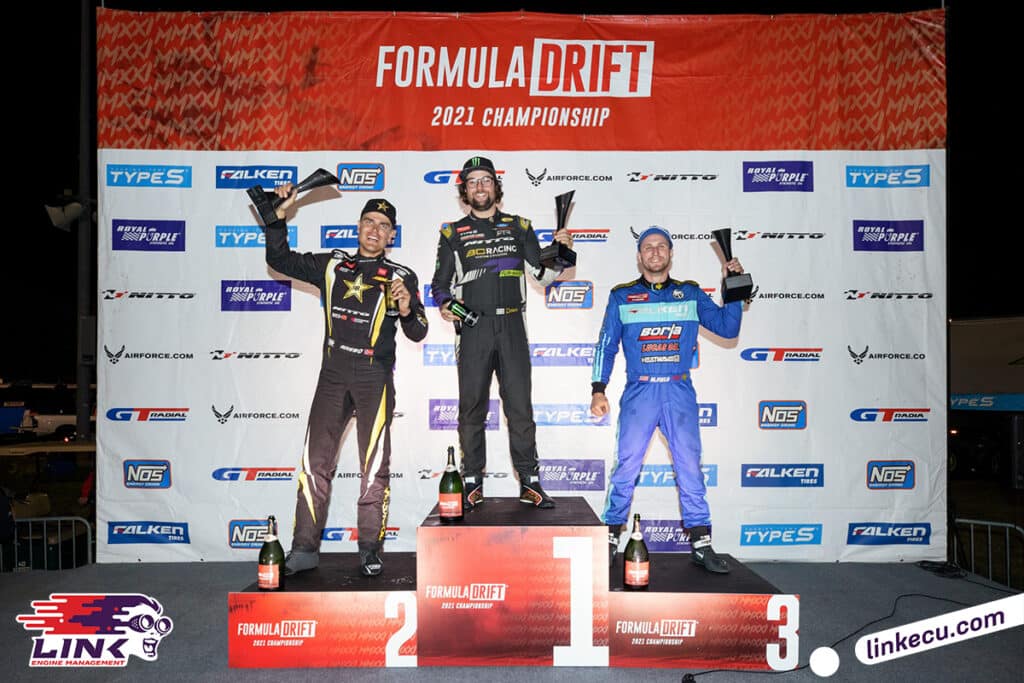 British Drift Championship
After a shaky start in round 1, Duane McKeever was back to prove why he is one of the worlds best drifters. It did not take long for him to show his talent, with two sublime qualifying runs and a top score of 98.33pts.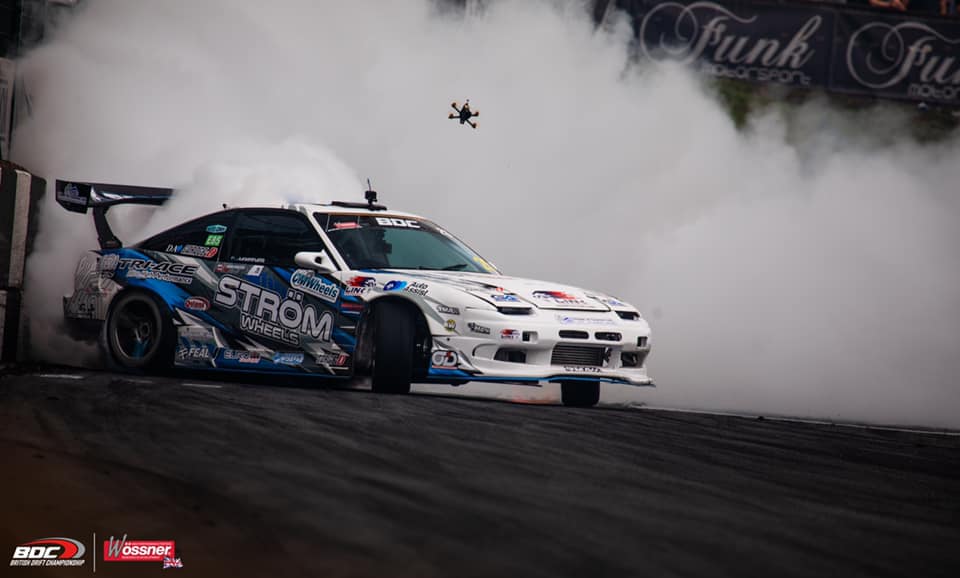 There was an extremely nervous moment when Duane found himself battling against Aurimas Vaŝkelis. Duane was leading the first run, with Vaŝkelis chasing aggressively. It proved to be too aggressive though, with his BMW sliding off the track, catching on the banking and flipping onto its roof. Thankfully Vaŝkelis was uninjured, and it is a testament to the roll cage builder that the car remained pretty much structurally intact.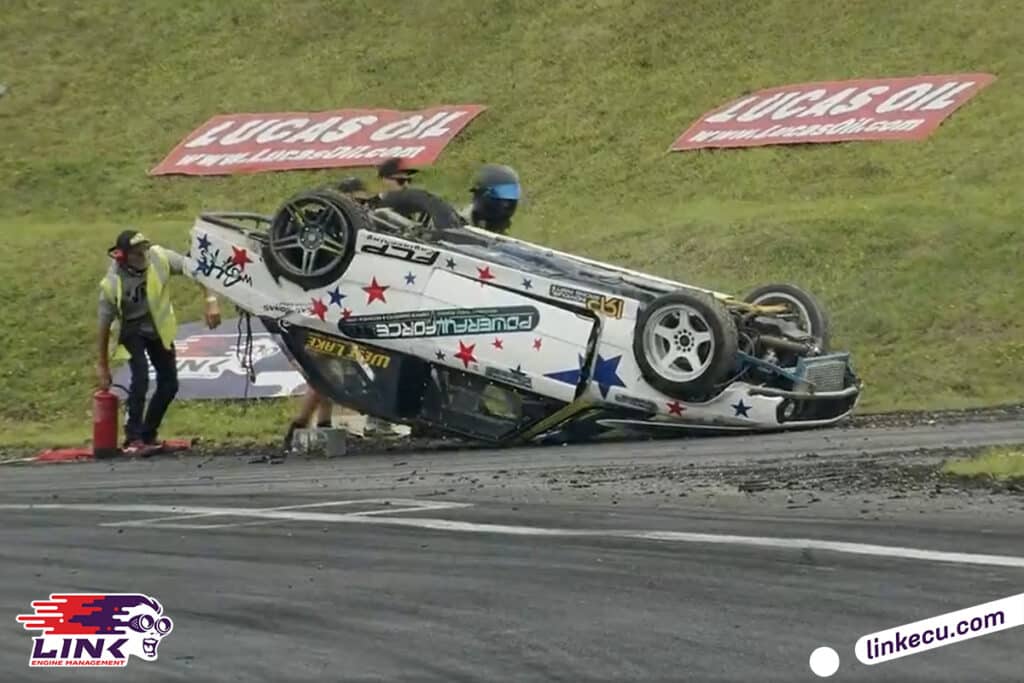 After the scare, Duane proceeded to take on fellow Irishman Ryan Caldwell. The two drivers are friends and know each other's driving styles, but the nerves seemed to get to young Ryan, as he made numerous mistakes whilst chasing Duane.
Throughout run two, Duane's proximity whilst chasing was consistently better and this sealed the deal, giving him the top spot on the podium.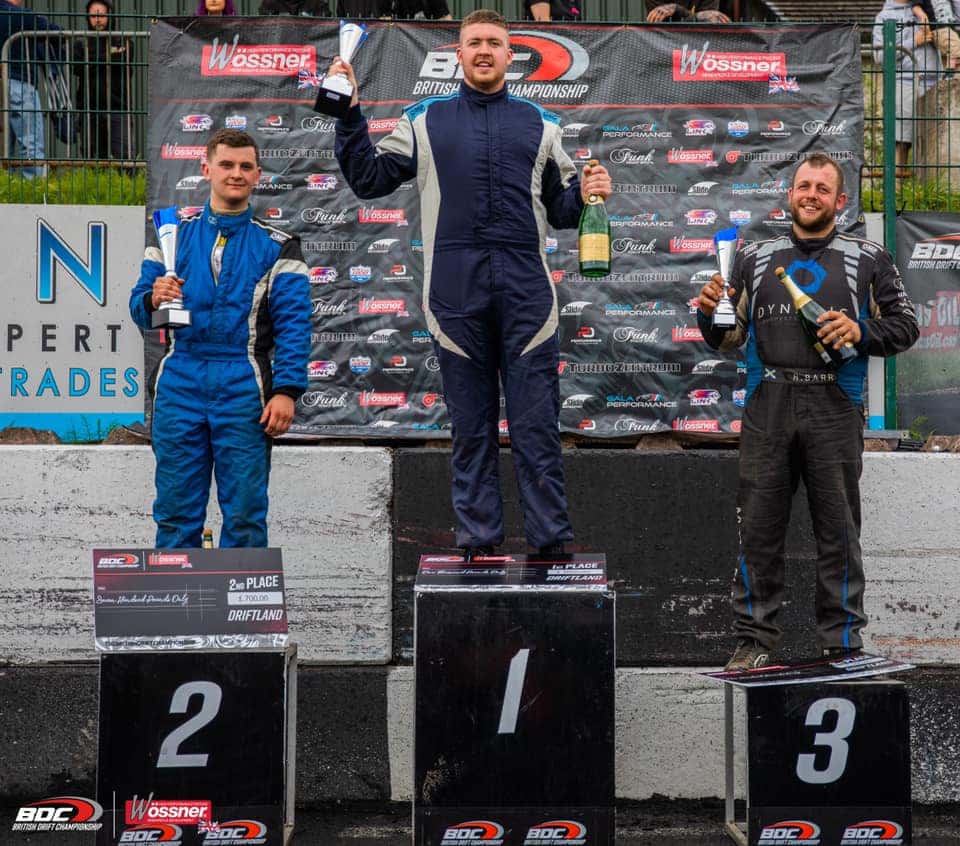 Goodwood Festival of Speed
Finally, Kevin Quinn helped bring the sport of drifting to the masses, as he took part in the Driftkhana competition.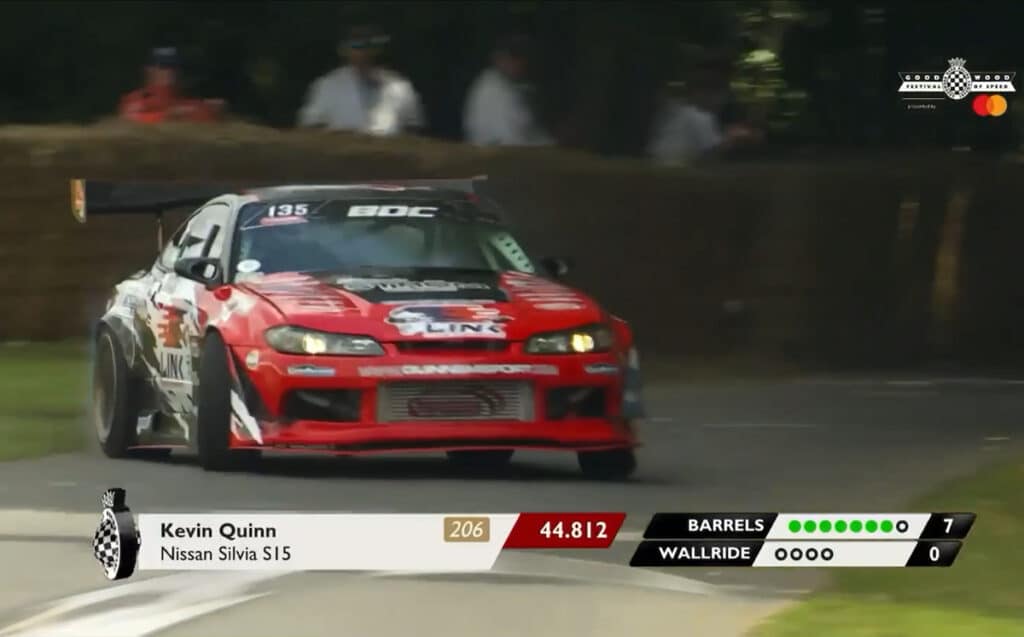 Speed, style, and precision are required in equally high measures to score maximum points and that is exactly what Kevin did, as he took the overall win in the competition.
Congratulations to everyone in #TeamLinkECU. We cannot wait to see you all back out in action and representing Link ECU.