Throdle – Your car community awaits
We are excited to announce our partnership with Throdle, the fast-growing app community of automotive and motorsports fans who help connect members through their shared passion for cars, groups, and experiences.
Throdle was a Sponsor of the Formula DRIFT 2022 season and offered cash awards to the top 3 qualifying PROSPEC Drivers for all four races.  We took this opportunity to collaborate with Throdle to produce great video content showcasing Drift Tips and how Professional Drifters use our products.
Our DRIVER CONNECTION VIDEO SERIES can also be viewed on the Throdle App!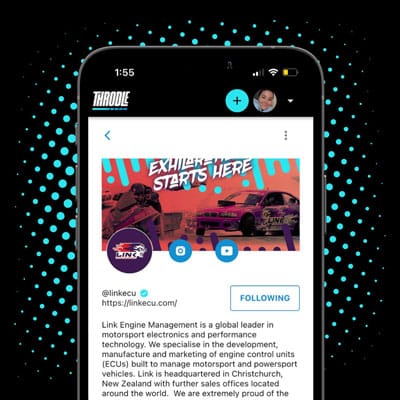 Give us a follow on Throdle and check out which Drivers we sponsor, and some of our Product offerings.
Tag #LinkECU on a post in the Throdle app for a chance to be featured on all of our social accounts!