Link Legend Justin Pawlak is better known as JTP. He is a staple in the USA Drift Scene, scoring many Formula Drift Podiums during his career which spans over more than 10 years!
Discipline: Drift
Competition: Formula Drift
Vehicle: Ford Mustang
Nationality: American
Current race/drift car: 1990 Nissan Skyline coupe – 700hp Quad cam Nissan VK56
Team: Matt Gaskin Motorsport
Profession: Area Manager for Motor Vehicle Assessing, IAG
Achievements
Achievement 1
Achievement 2
Achievement 3
What forms of motorsport have you raced in?
About 7 seasons of Speedway, Targa NZ, Hill climbs etc
What do you love about cars?
Hard to beat the adrenaline rush from the acceleration, speed and the feeling of being on the limit.
What is the competition like in your class?
Fiercely competitive. My car falls in to the 2000cc and over 2WD class (Class D). As you can imagine that is a broad category. 2WD with a bunch of HP.!!
What are your racing plans for the future?
More of the same…!! Love the thrill of a fast hill climb. Cold brakes, tyres. There isn't a lot that would top that. Doing new roads for the first time.
What do you love about Link products?
Customer service, back up, bang for buck. The way you get behind competitors like myself. I am proud to fly the brand and logo on my race car and Apparel.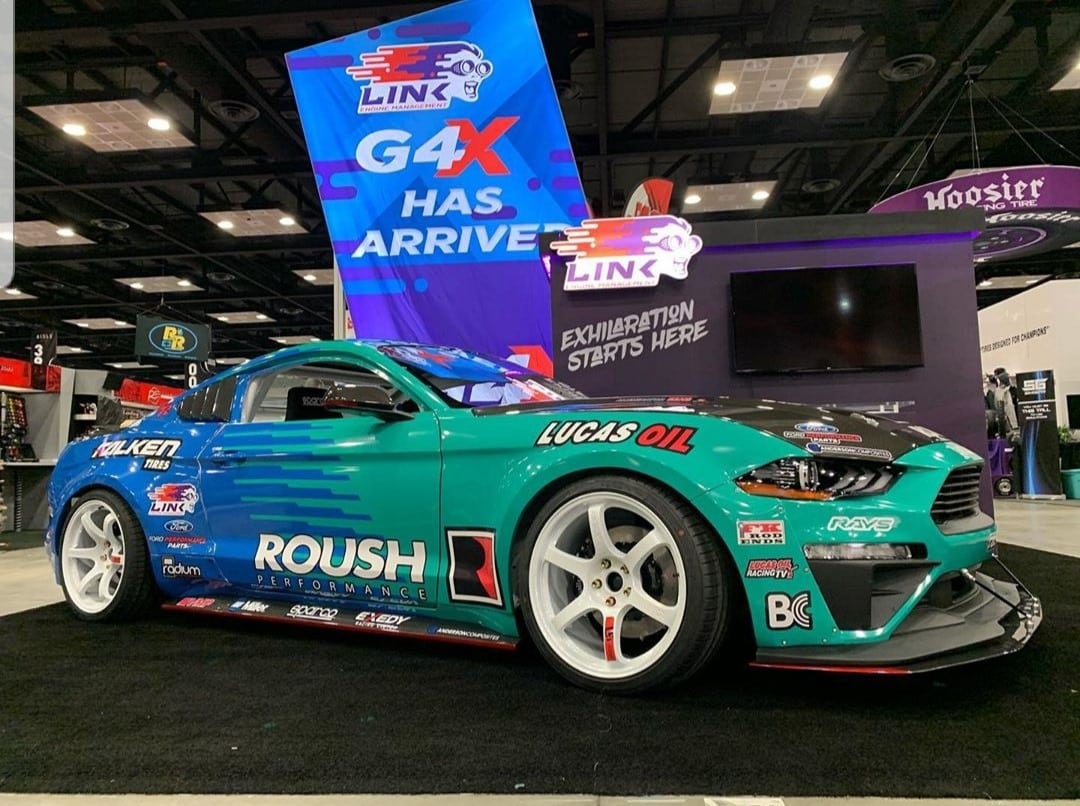 Justin's Roush Performance Ford Mustang uses a Link Thunder ECU + a Link MXS Strada Dash.