May Mitsubishi Plug-in Sale NOW ON!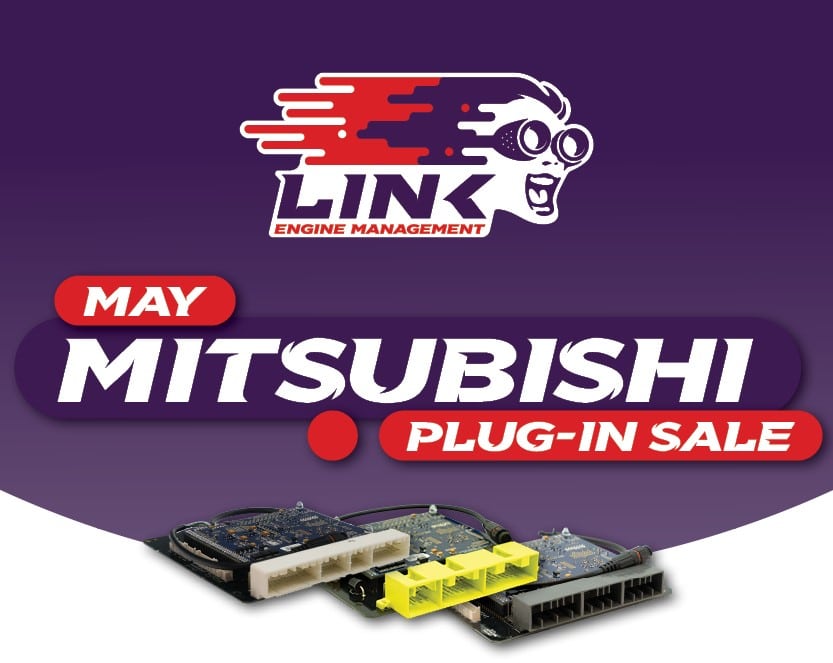 From Monday 15th May 2023, until the end of the month, all LinkECU Mitsubishi Plug-in ECUs are on SALE*, including:
VR4X
Works with:
Mitsubishi Galant VR4 E38A and E39A
Eclipse G1 GS-T
Eagle Talon 1G DSM
Plymouth Laser RS Turbo
More info
EVO8X
Works with:
EVO 4 (96-98)
EVO 5 (98-99)
EVO 6 (99-01)
EVO 6.5 (TME)
EVO 7 (01-03)
EVO 8 (03-05)
Eclipse G2 GS-T (94-99)
More info
Link Plug-in ECUs are a standalone plug and play replacement for your factory ECU, with no wiring needed and are shipped with a start up map to give you a tuning head start.
All Link Plug-in ECUs run the same powerful micro controller and firmware as the G4X XtremeX, giving you More Horsepower, Launch Control, Traction Control, Gear Shift Control, Anti-Lag, Boost Control and much more...
---
* Terms and conditions of the May Mitsubishi Sale:
Valid only for sales ordered from 15 to 31 May 2023 (in your local time zone).
Cannot be combined with any other promotion.
Strictly while stocks last.