Link has a wide range of ECU's that offer many different features.
You may be asking yourself, "Which is the right ECU for me?". That's where our handy comparison chart comes in.
If you are unsure of which one best fits your needs and circumstances, then take a look at the chart below. This should help you in making a quick and informed decision. Alternatively, speak to your dealer who will be able to point you in the right direction.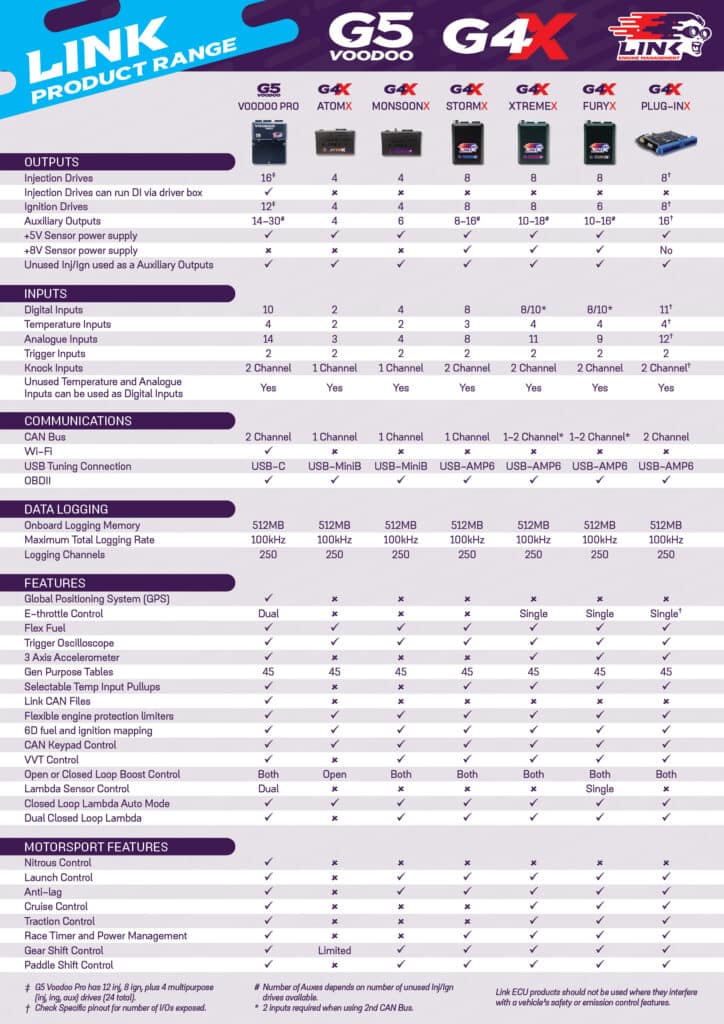 Please note, that our PlugIn ECU range runs on the same platform as the G4X XtremeX. The features offered vary depending on the application. You can see the specifications tab of each PlugIn here: http://dealers.linkecu.com/Products/plugin-ecu